The conference "Philanthropy and Civil Society: Acting for the Common Good", organized by Fund for Active Citizenship – fAKT and regional SIGN Network that gathers the largest indigenous grant makers in the region, was held in Podgorica, Montenegro on November 22, 2016 with the aim to define the key prerequisites for building a more favorable environment for development of philanthropy in the region.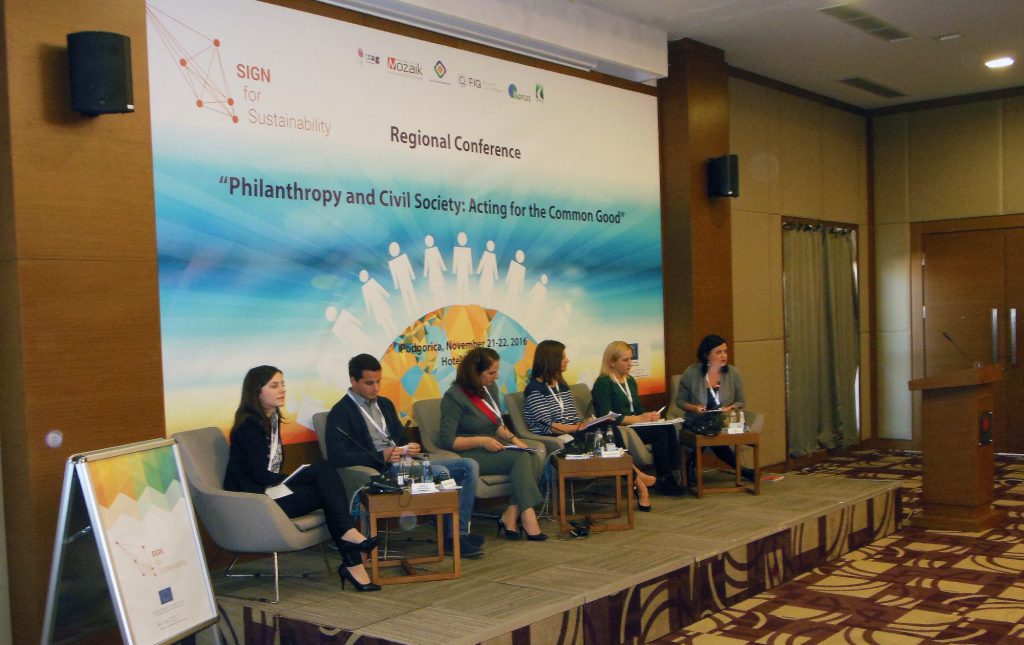 With this conference the SIGN network marked the closure of the four year "SIGN for Sustainability" program that was conducted in 6 countries of the region. During this project, network members were mostly working on promotion and development of local philanthropy and models for more sustainable and transparent work of civil society. The conference conclusions will serve as a base for development of a regional Declaration that would additionally define all necessary steps to be taken on all levels, in order to increase support to civil sector and development of philanthropy in the region and all respective partner countries.
The conference has gathered representatives of civic sector, business and public sector, from Bosnia and Herzegovina, Kosovo, Montenegro, Serbia and Macedonia in order to contribute to better cooperation and dialogue on institutional frame and alternatives for more sustainable funding and work of civil society organizations.