At the beginning of July 2015, representatives of 25 CSOs from five countries of the region (Serbia, Bosnia and Herzegovina, Montenegro, Macedonia and Kosovo) gathered for the Regional Sustainability Academy in Zlatibor (Serbia), to learn and discuss the advanced methods of ensuring long term sustainability through development of individual and corporate philanthropy in their local communities. The training was organized by SIGN Network within the "SIGN for Sustainability" project and supported by the European Union and Balkan Trust for Democracy.
During this five day training, participants gained advanced know-how on fundraising, communications, social entrepreneurship and long term financial planning needed to secure a larger and a more lengthy support for their program activities.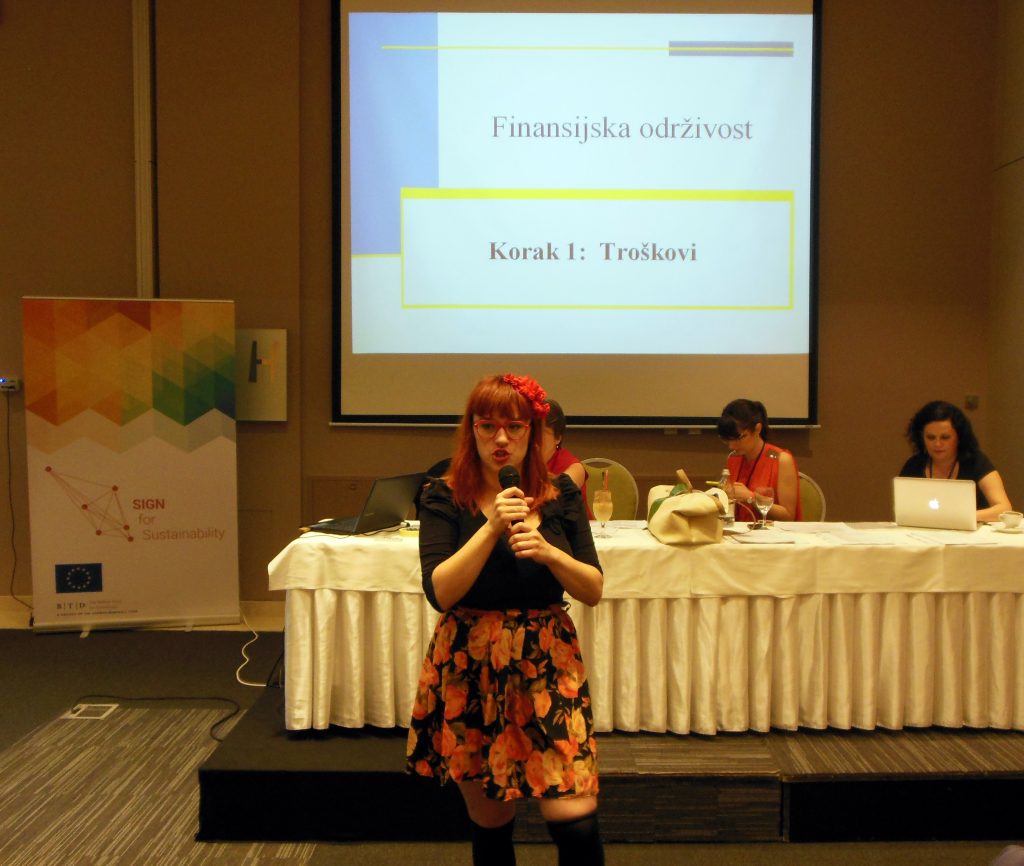 On the final day of the event, representatives of these organizations were divided into thematic groups with an aim to apply this knowledge and skills in practice. Each group devised a case study for support that was presented to a distinguished jury in a form of a competition. Members of the jury were Andrea Brbaklic (Erste bank Serbia), Eleonora Albijanic (Electric company, Montenegro), Faris Njemcevic (VGT Insurance, Bosnia and Herzegovina) and Veran Matic (Fund B92, Serbia). Prior to announcing the winning team, members of the jury provided a detail feedback and valuable advice to all participants regarding fundraising from companies and individuals in the communities where they work.
Special guest of the Academy was Otar Makarashvilli from US-based organization Bolder Giving who provided an insight into the importance of non-profit storytelling and long term donor cultivation. His story about the Academy will be published on this website shortly.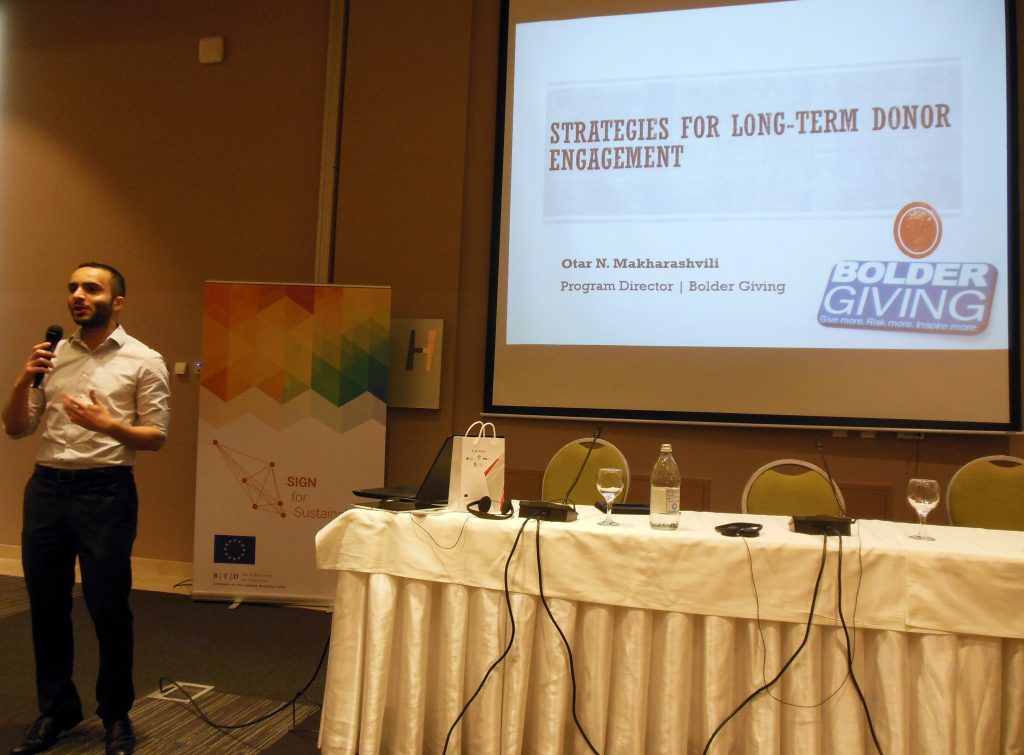 In the upcoming 6 months, based on this newly acquired knowledge and skills, participants will design and implement their fundraising campaigns looking to raise a minimum of 4000 EUR from local sources that will be matched by SIGN Network partners. All the funds that these CSOs raise and receive in a form of a matching grant will be used to implement their community development initiatives as well as the continuation of their fundraising campaigns, ensuring that they diversify their sources of funding and become more sustainable long term.